Home

/

ZirconiumAlloy Z-62Zr-Active
ZirconiumAlloy Z-62Zr-Active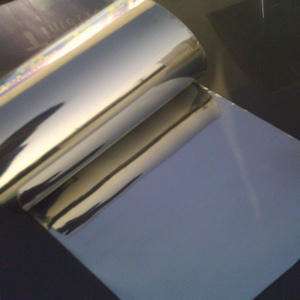 INTRODUCTION
Aufhauser ZirconiumAlloy Z-62Zr Active is a low-erosion, corrosion resistant, filler metal foil, in roll form, for brazing: titanium alloys, titanium aluminides, refractory metals, ceramics, aluminum oxides (sapphire), graphite, carbon-carbon composites, titanium to copper, and titanium to stainless steel. This filler metal provides extremely high corrosion resistance in brazed joints, due to the absence of copper and silver.
APPLICATIONS
Heat exchangers
Fuel pipelines
Medical instruments or implants
Honeycomb panels
Fuel cells
Compressor rotors
Electronic devices
Cooling systems of divertors
DURABILITY
Aufhauser ZirconiumAlloy Z-62Zr-Active foil has been tested to provide a reliable 500-hour working-life when subjected to corrosive atmospheres with temperatures up to 550°C (1022°F). If temperatures rise above 650°C (1200°F), the joint will fail after approximately one hour. The cause of failure usually is differential coefficients of thermal expansion between stainless steels and ceramics and ceramic-like oxides. Proper joint design may reduce this problem.
Chemical Composition (wt %)
| Zirconium | Nickel | Titanium | Hafnium |
| --- | --- | --- | --- |
| 59 - 65 | 19 - 21 | 16 - 18 | 0.1 - 1.5 |
PHYSICAL and MECHANICAL PROPERTIES

| | |
| --- | --- |
| Liquidus | 1495°F (813°C) |
| Solidus | 1465°F (796°C) |
| Brazing temperature for joining: | |
| Titanium or Niobium | 1562-1598°F (850-870°C) |
| Ceramics, Graphite, Sapphire, Carbon composites | >1652°F (>900°C) |
| Density | 6.72 g/cm3 (0.24 lb/in3) |
| Coefficient of thermal expansion | 8.8 x 10-6 m/[m•°C-1] (4.9 x 10-6 in/[in•°F-1]) |
| Brazing in vacuum | 10-4 Torr or better |
STANDARD SIZES AND FORMS
Thickness
Widths
50 +/- 5 microns (0.002 inches)
50 mm (2 inches),
75 mm (3 inches)