About Aufhauser Corporation
At Aufhauser, you will always find a responsible partner with a personal interest in your business success.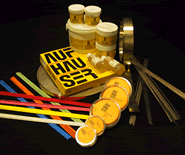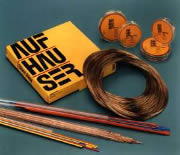 TRADITIONAL SERVICE, SCIENTIFIC STANDARDS, MODERN LOGISTICS
Since 1937, we have maintained and expanded our reputation:
Traceability by lot numbers for every alloy and every shipment
Delivery when and how you want it
Knowledge of metal markets needed to achieve the lowest pricing
THE PRODUCTS YOU NEED
Silver brazing filler metals, phos-copper, copper based brazing and welding filler metals, aluminum, stainless steel, steel, cast iron and nickel-based filler metals, soldering fluxes.
THE FORMS YOU REQUIRE
Strip, rod, wire, flux coated wires and rods, powder, paste, engineered rings and shapes.
SATISFYING DIVERSE CLIENTS ACROSS INDUSTRY
Welding distributors, government, military and defense, automotive, HVAC, aerospace, exploration and drilling, electrical/electronic, plumbing, mining and cutting tools.
---
ISO 9001:2015 certified
Conflict Minerals Policy
D-U-N-S Number: 00-203-8776